I know that today's post isn't beauty related but I wanted to let you guys know that I have heard that Google is shutting down Google Friend Connect (GFC). What that means for you is that once it is shut down, you will no longer receive updates on new blog posts for any of your beloved blogs.
A lot of you may already be familiar with Bloglovin, this is a website that you can use to follow all your favorite blogs in one place. I use it to get updates on my favorite blogs and would highly recommend it.
If you don't already follow this blog on Bloglovin then now is a great time to start! The service is free and it only takes a minute to register.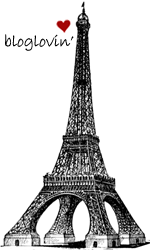 Alternatively, you can still follow me on through social media - Facebook, Twitter, Google + for regular updates and get to know me better.